Cleaning Bundle: Whoosh! Screen Anti-Microbial Screen Wipes & Olixar 2 Pack Cleaning Pads
WHOOSH! Screen Shine Wipes are a powerful, non-toxic cleaning solution specifically designed to clean ALL screens and perfectly complement the Olixar two-pack of black and blue microfiber cleaning pads with an inner soft sponge material.
Key Features
Powerful screen cleaner
For all electronic devices and eyeglasses
Easy 2-step clean
100% natural, non-hazardous, non-toxic and environmentally friendly
Protects against fingerprints
Remove fingerprints, dust and lint with ease
Polish your screen for a dazzling shine
Twin pack of cleaning pads
Beschreibung
The incredible Screen Shine spray, is now in a convenient wipe packet for added portability.
Powerful screen cleaner
The Whoosh Screen Shine Wipes are specifically designed to clean your cell phone and other tech screens and make them shine like new. The proprietary, natural polymers remove biofilm, dirt, smudges, skin oils, and fingerprints. It leaves a nano-thin invisible coating that repels and resists dust, smudges and fingerprints.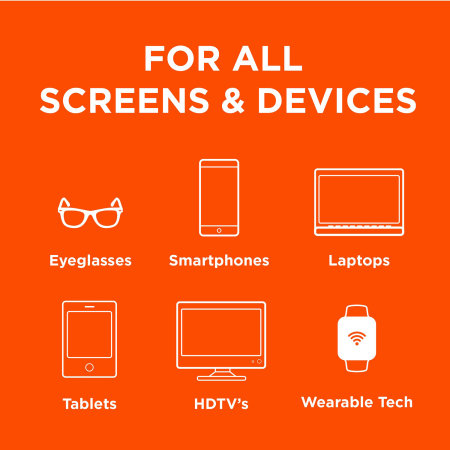 For all electronic devices
Whoosh Screen Shine Wipes will not damage or scratch sensitive screen coatings. Perfect for smartphones, tablets, laptops, sat navs, MP3 players, TV screens, e-readers, hand-held game consoles, eyeglasses and more!
Easy 2-step clean
Use the wet wipes provided first to clean your screen and then use the added microfiber cloth to make it shine like new! The wipes and microfiber cloth are both provided.
100% natural, non-hazardous, non-toxic and environmentally friendly
WHOOSH! Screen Shine Wipes cleans and polishes screens leaving them clear and shiny - just like new! The natural, environmentally friendly formula removes dust, dirt, bacteria, makeup, smudges, skin oils and fingerprints, with no harmful residues left behind, leaving your device hygienically clean.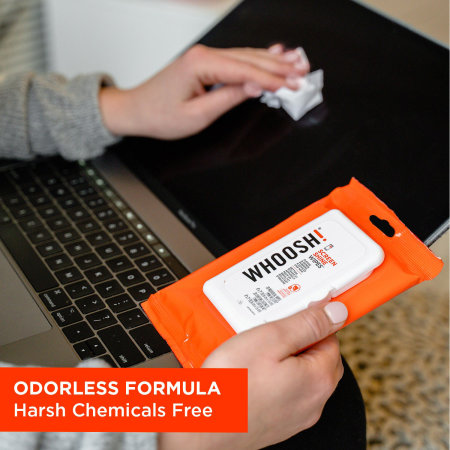 Protects against fingerprints
Oh yes, it also helps reduce the appearance of fingerprints! The protective nano barrier provides resistance to fingerprints, which builds with prolonged use!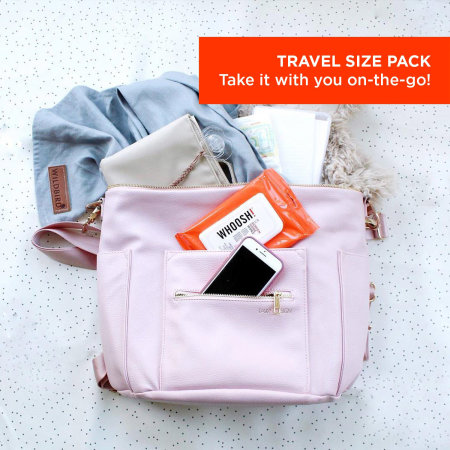 Gets rid of all dirt and dust without transferring
Each piece of microfibre yarn splits into 8 or more circular fibres, that not only allow it to pick up vastly more dirt and dust particles than ordinary cloths but also makes it highly absorbent and can absorb up to seven times its weight in water. With a microfibre pad, there are many more fibres to sweep dirt away. The dirt sticks to the fibres because of the van der Waals forces between the plastic molecules from which the fibres are made and the dirt molecules.
Remove fingerprints, dust and lint with ease
The Olixar Microfibre Cleaning Pads are perfect for removing tough pieces of dirt, fingerprints and lint to keep your display looking fantastic.
Polish your screen for a dazzling shine
The microfibre finish on the Olixar Cleaning Pads provides the perfect way to polish your display and provide you with optimum clarity.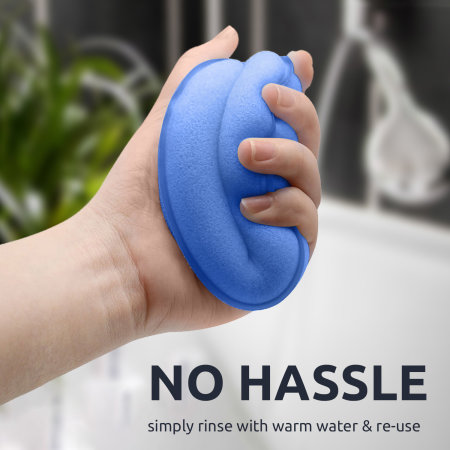 Easy to clean pads
By simply rinsing in warm water, the Olixar Cleaning Pads can be rejuvenated in an instant, allowing for long-lasting cleaning potential.
Use with phones, tablets, laptops, monitors, and more
Working with near enough every type of display possible, the Olixar Cleaning pads are sure to be a handy accessory that you'll want to keep with you or keep near your favourite tech. Suitable for Glasses, TV Screens and portable devices, the cleaning pads cleans like no other!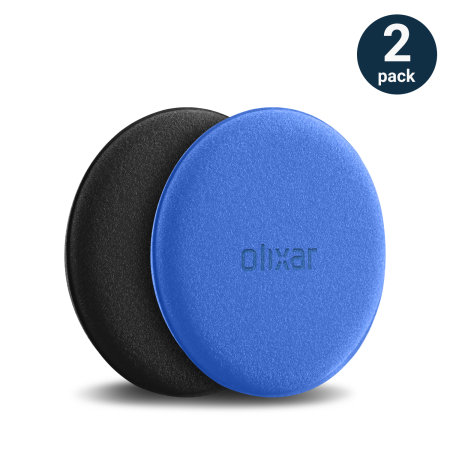 Twin pack of cleaning pads
The Microfibre Cleaning Pads now come in packs of 2, so you've got 2 times the cleaning power for your devices.
Was befindet sich in der Box?
1 pack X 20 Screen Shine Wipes
1 X microfiber W! cloths (4 x 3 in/10.16 x 7.6 cm)
2 x Olixar cleaning pads
Wesentliche Details
| | |
| --- | --- |
| Part No | 1FG20WPENFR-BUNDLE |
| Mobile Fun ID | 92981 |
| Farbe | Orange |
| Brand Name | Whoosh |
Lieferung & Retouren
Warensendung - Versandkosten: 4.99 CHF
Zustellung ab Versand: in 4-8 Werktagen.
DHL Express: 27.99 CHF
Zustellung ab Versand: in 1-2 Tagen bei Bestellung vor 17 Uhr


HINWEIS: Sie können die Standardzustellung nur mit einem Einkaufskorb unter CHF 70 auswählen. Ist dies der Fall, müssen Sie eine nachverfolgbare Zustellungsmethode auswählen.
Wenn Ihr Warenkorb über CHF 100 liegt, müssen Sie aus Sicherheitsgründen DHL Express wählen.


Notiz:
Die voraussichtlichen Ankunftszeiten werden direkt den Angaben unserer Kuriere entnommen. Dies sind nur Schätzungen, MobileFun ist nicht verantwortlich, wenn dies variiert. Alle Produkte werden aus unserem Lager in Großbritannien versendet. Fehlende oder verspätete Artikel: Bitte beachten Sie, dass wir 20 Arbeitstage warten müssen, bevor wir verlorene Artikel zurückverfolgen, ersetzen oder erstatten können. Der Postdienst steht für Bestellungen mit hohem Wert nicht zur Verfügung, es wird die Expressversandmethode angewendet.