Olixar Ultra-Thin USB-C 10W Wireless Charger Adapter - Black
Add fast wireless charging to your USB-C devices without replacing your cover or case with this 10W Olixar Ultra-Thin Qi Wireless Charging adapter. Once attached to the back of your phone, put your case back on and charge away, completely wire free.
Frequently bought together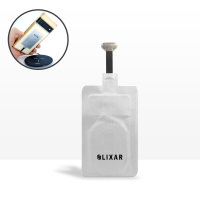 Key Features
Add wireless charging to any USB-C device
Compatible with all wireless chargers
Compatible with cases up to 5mm thick
Ideal accessory for wireless charging car holders
Helps declutter your desk
Beschreibung


Add wireless charging to any USB-C device
The Olixar 10W Ultra-Thin USB-C Wireless Charging Adapter enables wireless charging on any of your USB-C devices, including the Samsung Galaxy A range, Nokia, Google Pixel, OnePlus and many more phones that don't come with wireless charging. Simply connect the adapter to your device via the USB-C port, place the wireless adapter patch on the back of your device, put your case back on and place it on a wireless charging pad, stand or wireless charging car holder!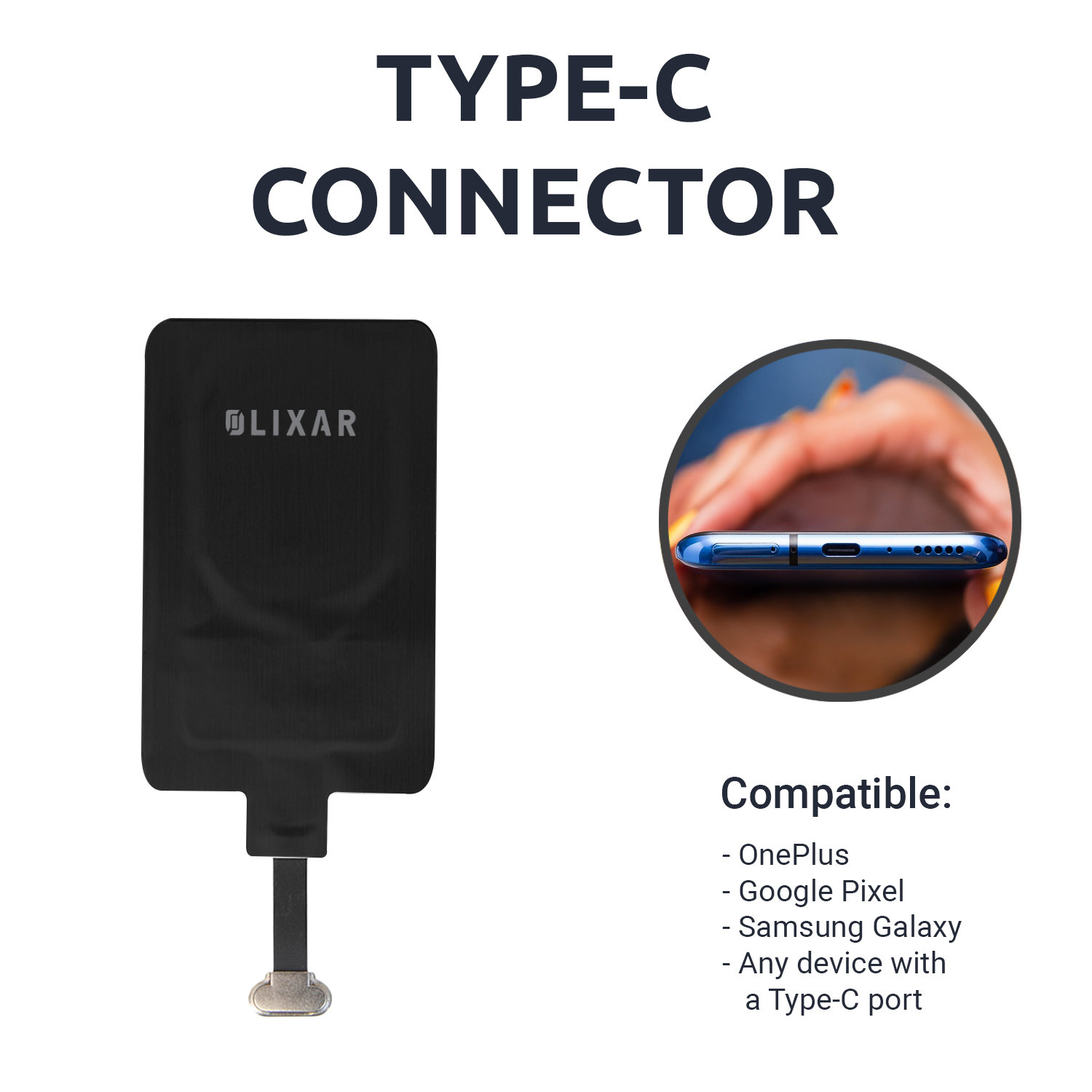 Compatible with all wireless chargers: car phone holders, docks, stations or pads
The Olixar Ultra-Thin Wireless Charging Adapter is compatible with wireless pads, car holders and docks, so you can choose the accessory that best suits your needs. Whether that's a dock so you can still see your phone whilst it's charging, a car charger to allow your device to get full charge whilst you drive or a pad to help decrease temptations of viewing your phone whilst you work or sleep, the choice is yours with Olixar.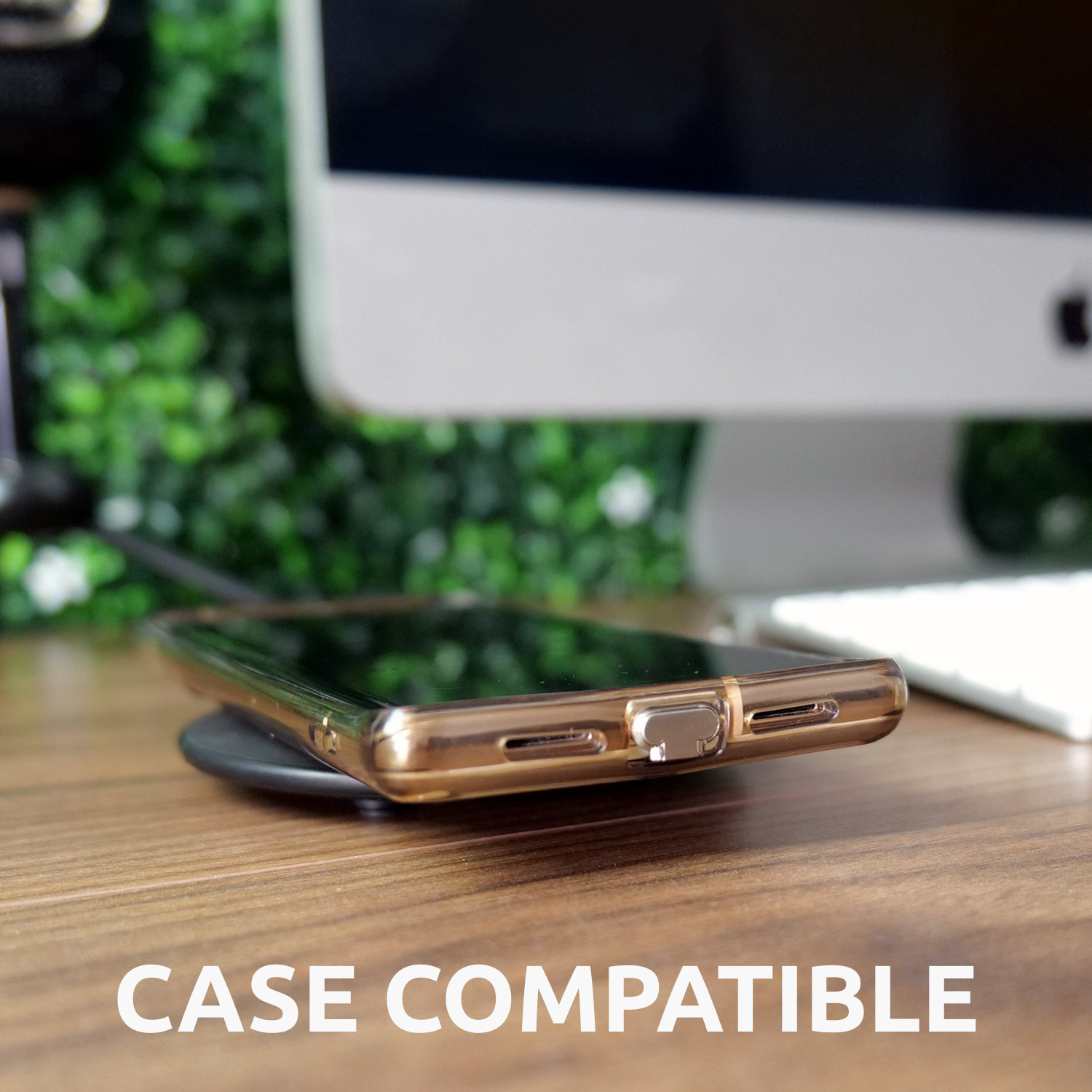 Compatible with cases up to 5mm thick
The Olixar Wireless Charging Adapter is able to charge your phone even when a case is on your phone! As long as the distance between your phone to the charging pad is under 5mm, your USB-C compatible phone will charge wirelessly through the case.
Ideal accessory for wireless charging car holders
Your commute or trips are the ideal times to wirelessly charge your phone as it's already being cradled by your car holder. If your car holder also charges wirelessly just pop your phone, with the adapter under the case, on your wireless charging car holder and charge your phone with ease. Make your commute worth it!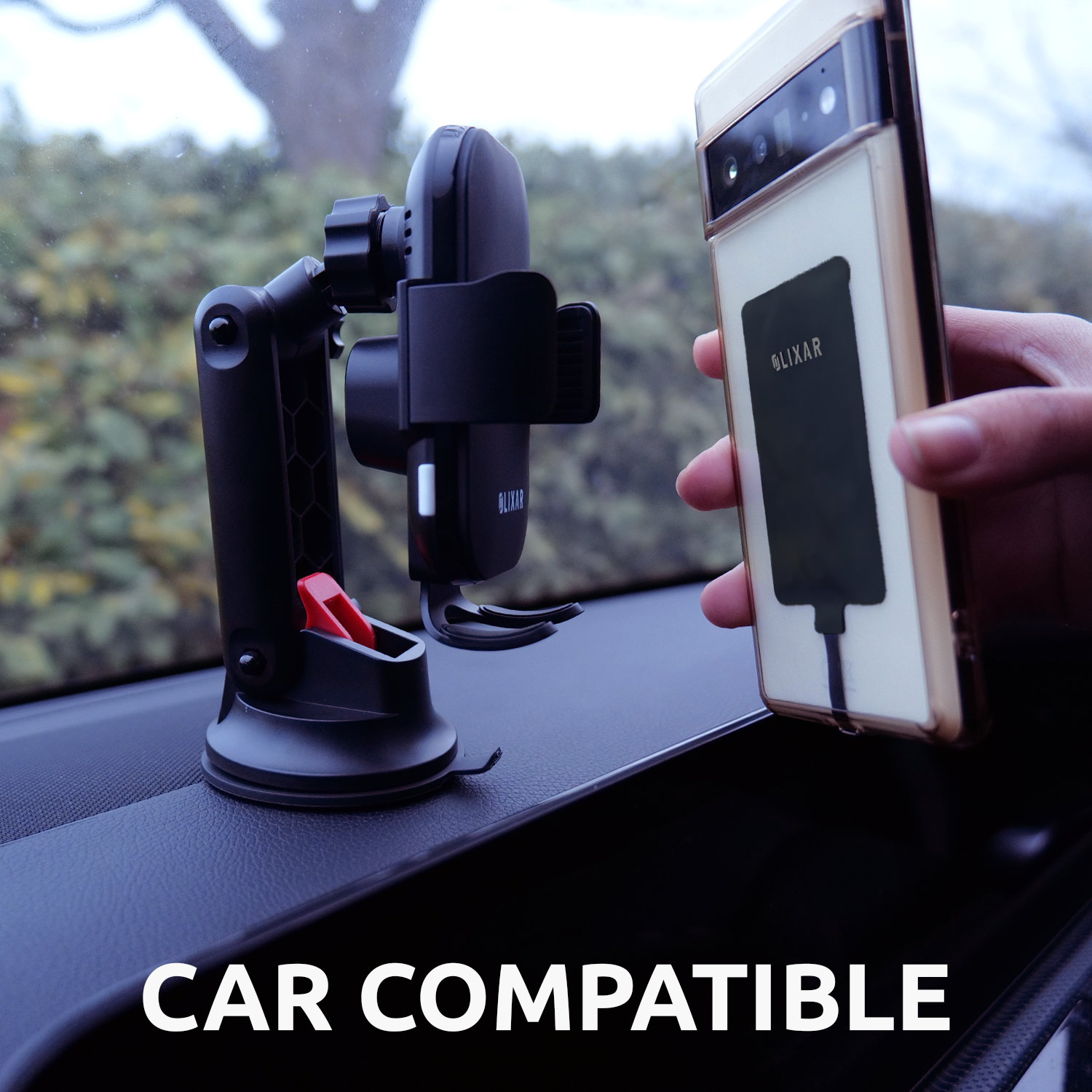 Helps declutter your desk
No more cables, no more mess! The Olixar Ultra-Thin Wireless Charging Adapter allows your USB-C compatible device to charge with no excess, bulky wires required. For a tidier way to provide the necessary juice to your USB-C device, simply plug the receiver into your phone's USB-C port and place it onto a compatible wireless charging pad (Please Note: Pad not included).
User Instructions:
Step 1: Insert the wireless receiver patch's connector into the phone's charging port.
Step 2: Attach the wireless receiver patch to the phone's back cover
Step 3: Optional - install your phone with the non-metal phone case.
Step 4: Place the phone onto the standard wireless charging pad / wireless charging dock / wireless external power bank / portable wireless charger.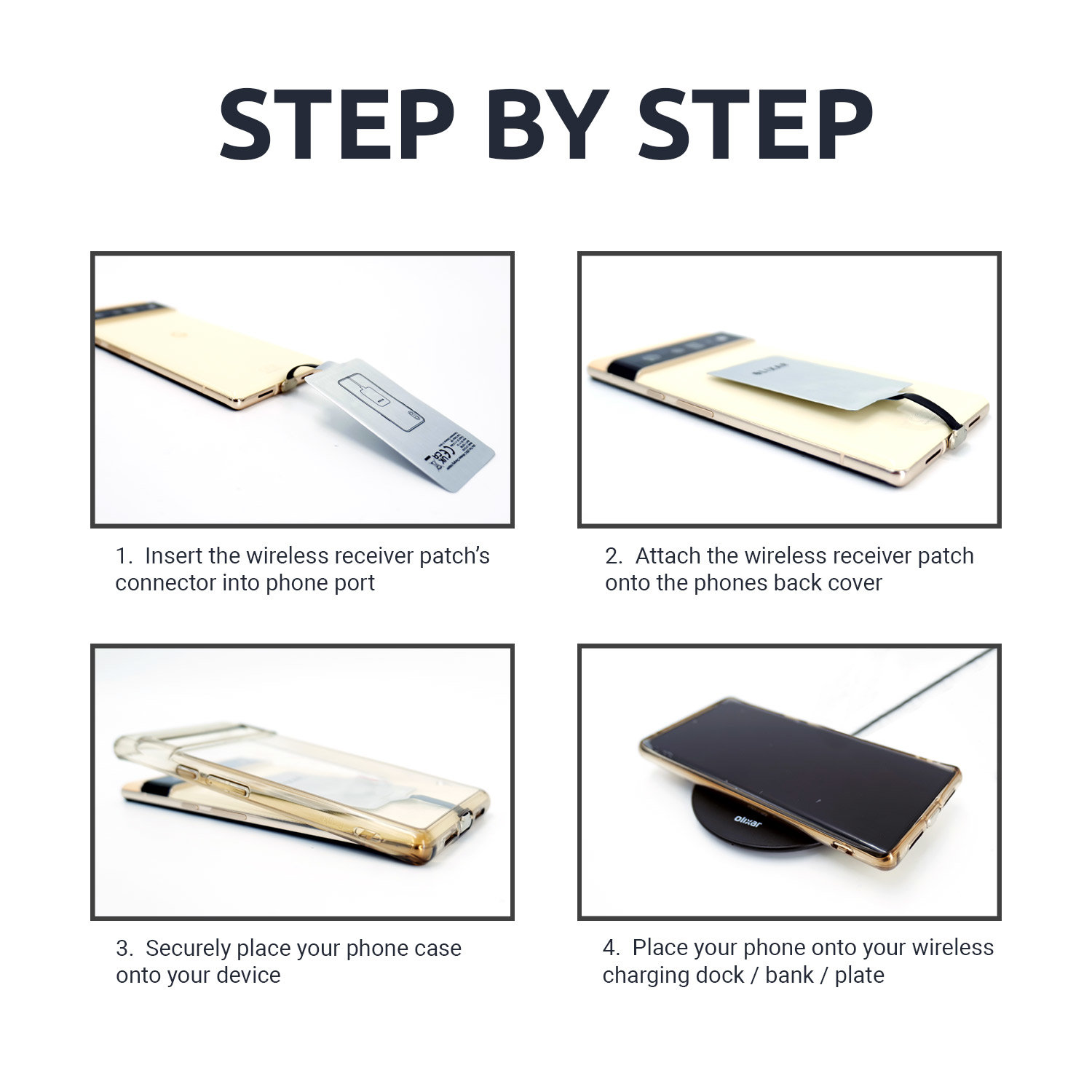 Please note: The charging speed will depend on the charger and the device that is paired with the adapter.

Technical specifications:
Input: 10V - 1A
Output: 10V - 1A Max
Total output: 10W
Transmission distance: 0-10mm
LXW: 7.5cm x 4.4cm ( length including adapter cable 11cm)
Wesentliche Details
| | |
| --- | --- |
| Part No | OLX-93767 |
| UPC | 5056610806476 |
| Mobile Fun ID | 93767 |
| Farbe | Schwarz |
| Brand Name | Olixar |
Lieferung & Retouren
Warensendung - Versandkosten: 4.99 CHF
Zustellung ab Versand: in 4-8 Werktagen.
DHL Express: 27.99 CHF
Zustellung ab Versand: in 1-2 Tagen bei Bestellung vor 17 Uhr


HINWEIS: Sie können die Standardzustellung nur mit einem Einkaufskorb unter CHF 70 auswählen. Ist dies der Fall, müssen Sie eine nachverfolgbare Zustellungsmethode auswählen.
Wenn Ihr Warenkorb über CHF 100 liegt, müssen Sie aus Sicherheitsgründen DHL Express wählen.


Notiz:
Die voraussichtlichen Ankunftszeiten werden direkt den Angaben unserer Kuriere entnommen. Dies sind nur Schätzungen, MobileFun ist nicht verantwortlich, wenn dies variiert. Alle Produkte werden aus unserem Lager in Großbritannien versendet. Fehlende oder verspätete Artikel: Bitte beachten Sie, dass wir 20 Arbeitstage warten müssen, bevor wir verlorene Artikel zurückverfolgen, ersetzen oder erstatten können. Der Postdienst steht für Bestellungen mit hohem Wert nicht zur Verfügung, es wird die Expressversandmethode angewendet.