Pai Technology STEM Activity Botzees Robotics Kit
Pai Technology Botzees Robotics Kit combines coding & programming with creativity and construction! Kids can learn the joy of building & coding 6 pre-designed Botzees or create their own unique Robot Botzee. A fun & intuitive educational toy activity!
Key Features
Create, code, program and play with Botzees
Kids can build and code 6 different pre-designed Botzees, or create their own
30 interactive augmented reality puzzles that teach foundational coding
Includes 130 uniquely shaped, easy-to-grip blocks with rounded edges
Nurture innovation
Great for an introduction to STEM
Beschreibung
What Is STEM For Kids?
STEM stands for science, technology, engineering and mathematics and it's a pretty big deal in today's world but why is it so important? STEM for kids develops creative thinkers, problem solvers, innovators and inventors! Teaching kids the Importance of STEM better readies them for the changing world of tomorrow and allows them to view the world around them with a better understanding. Exposing children to simple STEM activities from a young age allows them to build the foundations of their future careers - whether that's a mechanical or electrical engineer, technical architect, a coder, a web developer or even tomorrow's world-changing mathematician!
Create, Program And Play with Botzees
An easy and intuitive coding game lets your children program their Botzees. Combine different commands to make your Botzee move, dance, drum, make sounds and even light up! Teach your kids the importance of STEM with coding, programming, building, innovation and creation - but don't be surprised when your little one programs their Botzee to chase the family pet! Spend hours immersed in a wonderfully illustrated digital world and help your Botzee robot scavenge for parts, solve puzzles, and meet friendly characters. Learn as you play through 30 coding games in a rich AR environment with hilarious storytelling. There's never been a more enjoyable way to learn life-changing skills!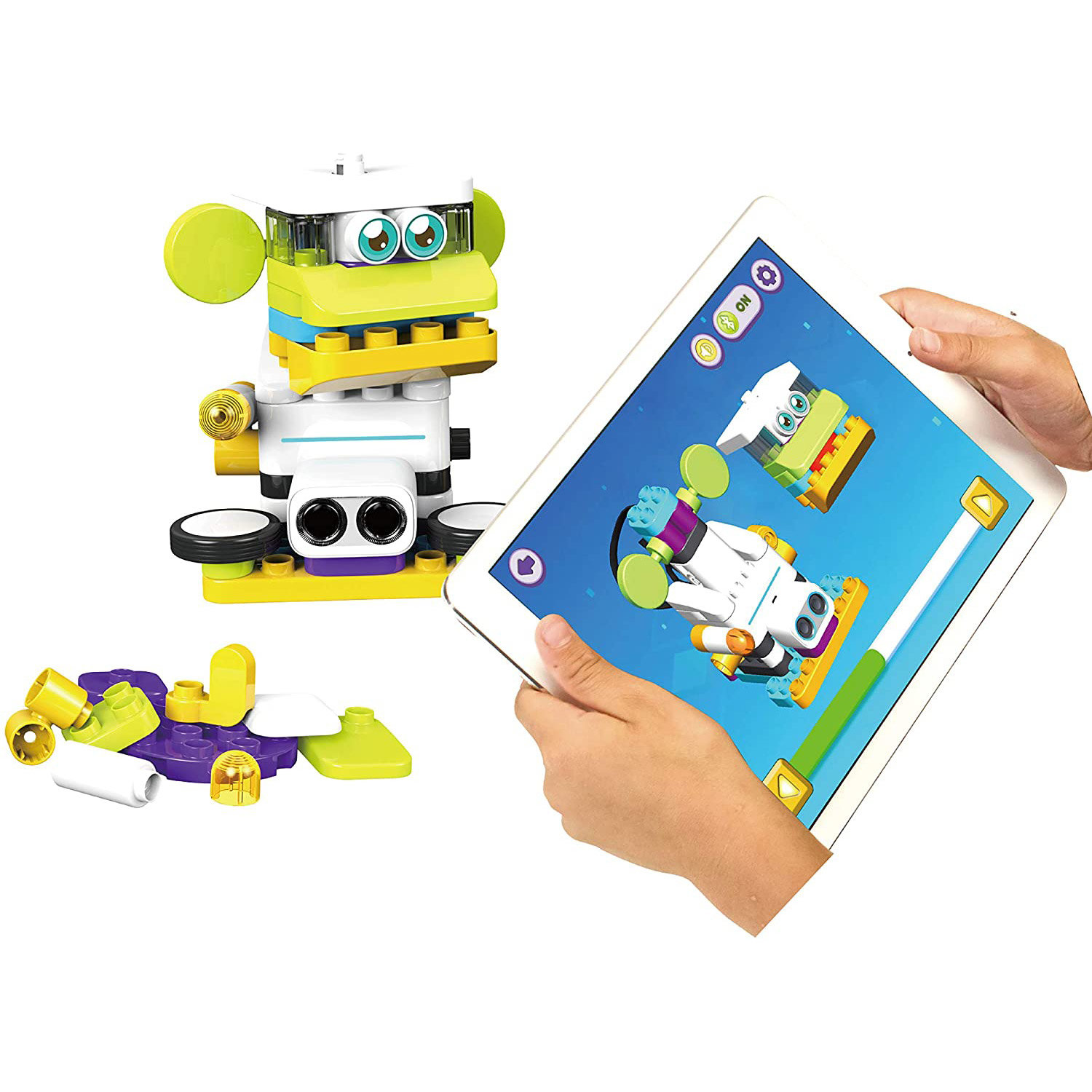 Kids Can Build And Code 6 Different Pre-Designed Botzees, Or Create Their Own
Botzees is a coding robotics kit for kids ages 4 and up, that combines creativity, construction, and coding. Kids can program and code 6 different pre-designed Botzees or create their own! Botzees can be taught to move, drum, dance, make sounds, and light up using the free app. 130 uniquely shaped, easy-to-grip blocks with rounded edges will inspire kids' imagination with tactile, tangible hands-on learning. And then the 30 interactive Augmented Reality puzzles teach even more coding concepts with visual cues.
Why Is Coding Important?
Technology is growing at an incredible rate and the way in which we interact with technology is ever-evolving. Many jobs even today require a basic understanding of computing and as computers get smarter we need people employed to be able to understand them! With coding and programming watch as your child learns the joys of learning a completely digital language that will expand their horizons - not only in terms of education but the endless universities and job possibilities they will be able to secure with coding knowledge. With the Pai Technology Botzees, your child is able to learn the foundations of coding in a fun a safe way - allowing them to progress onto more and more difficult activities as they grow!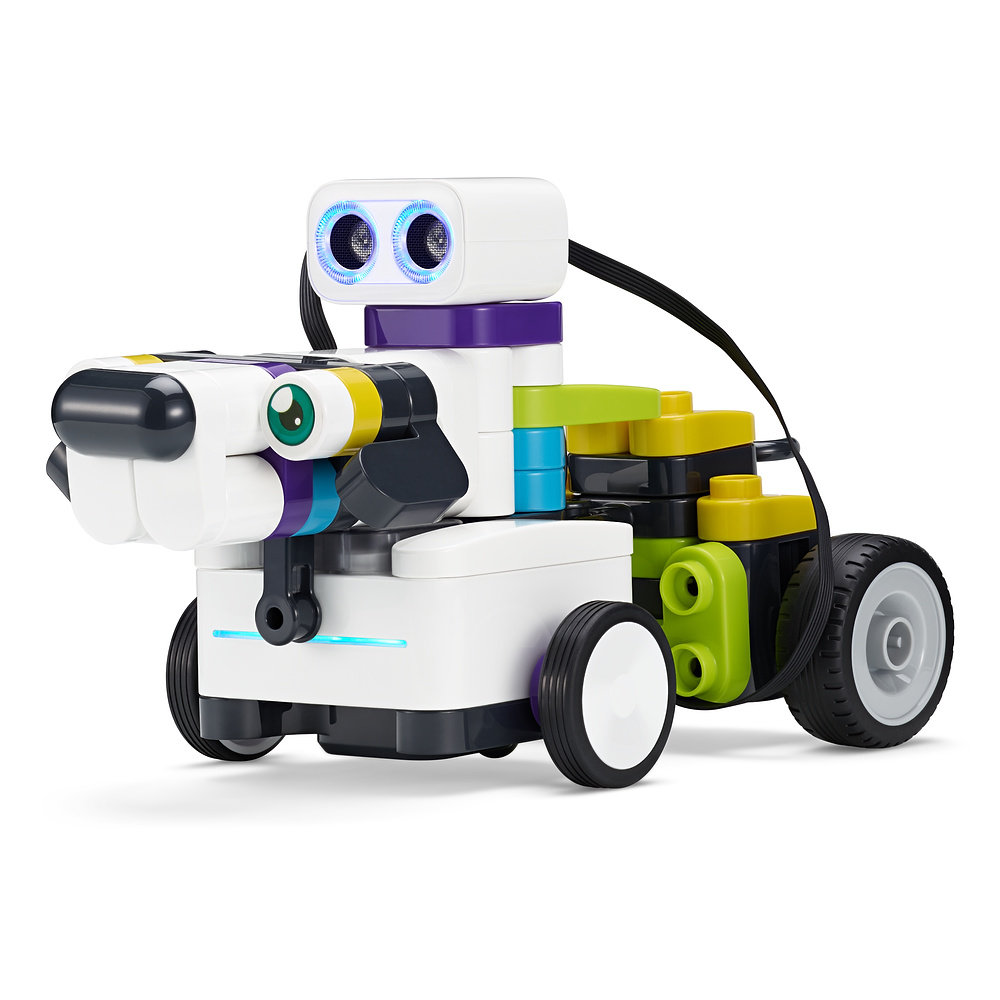 30 Interactive Augmented Reality Puzzles That Teach Foundational Coding
Cutting edge augmented reality supercharges your children's learning. They will love the fantastical world your living room gets turned into. As they solve 30 puzzles, build, and explore... they also learn the building blocks of coding. Botzee blocks are safe, easy, and designed for ages 3-6.
Includes 130 uniquely shaped, easy-to-grip blocks with rounded edges
Create a robot using 130 uniquely shaped, easy-to-grip blocks with rounded edges and unique shapes. You can either design your own robot or follow one of the 6 pre-designed templates which can be found on the building app! This can lead to improving creativity if your child designs to create their own Botzee. If they decide to follow the 3D building script, this will help improve their spatial recognition and ability to follow instructions; both important life skills!
Nurture innovation
Studies show the unbelievable power of a coding curriculum on young children. A 2019 study from the University of Texas showed learning to code increases interest in STEM, and teaches sequential (first, second, etc.) thinking. Your child also gains the logical foundation that will reap benefits throughout high school and beyond. With Pai Technology, you can teach your kid all these wonderful skills in the most fun, innovative way possible!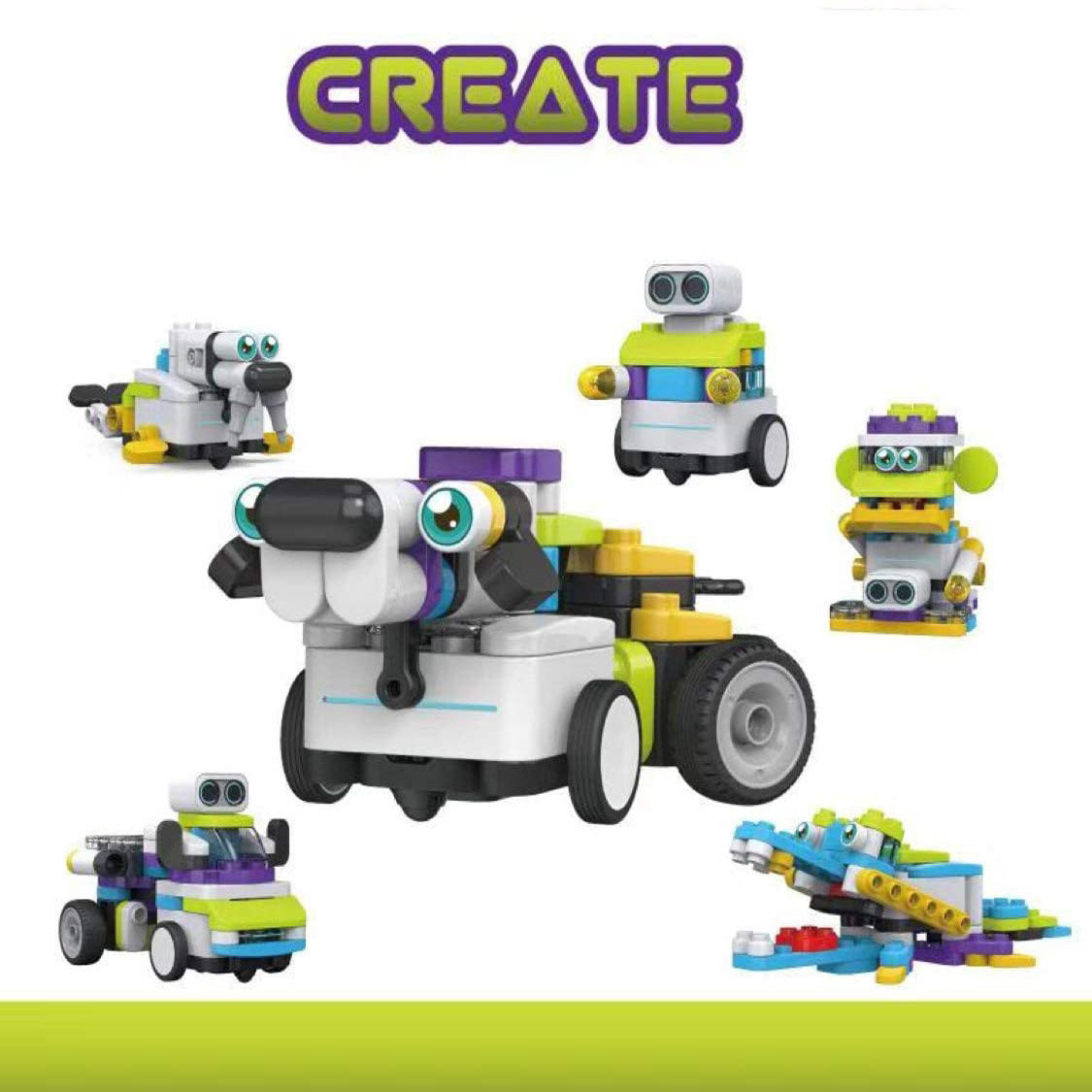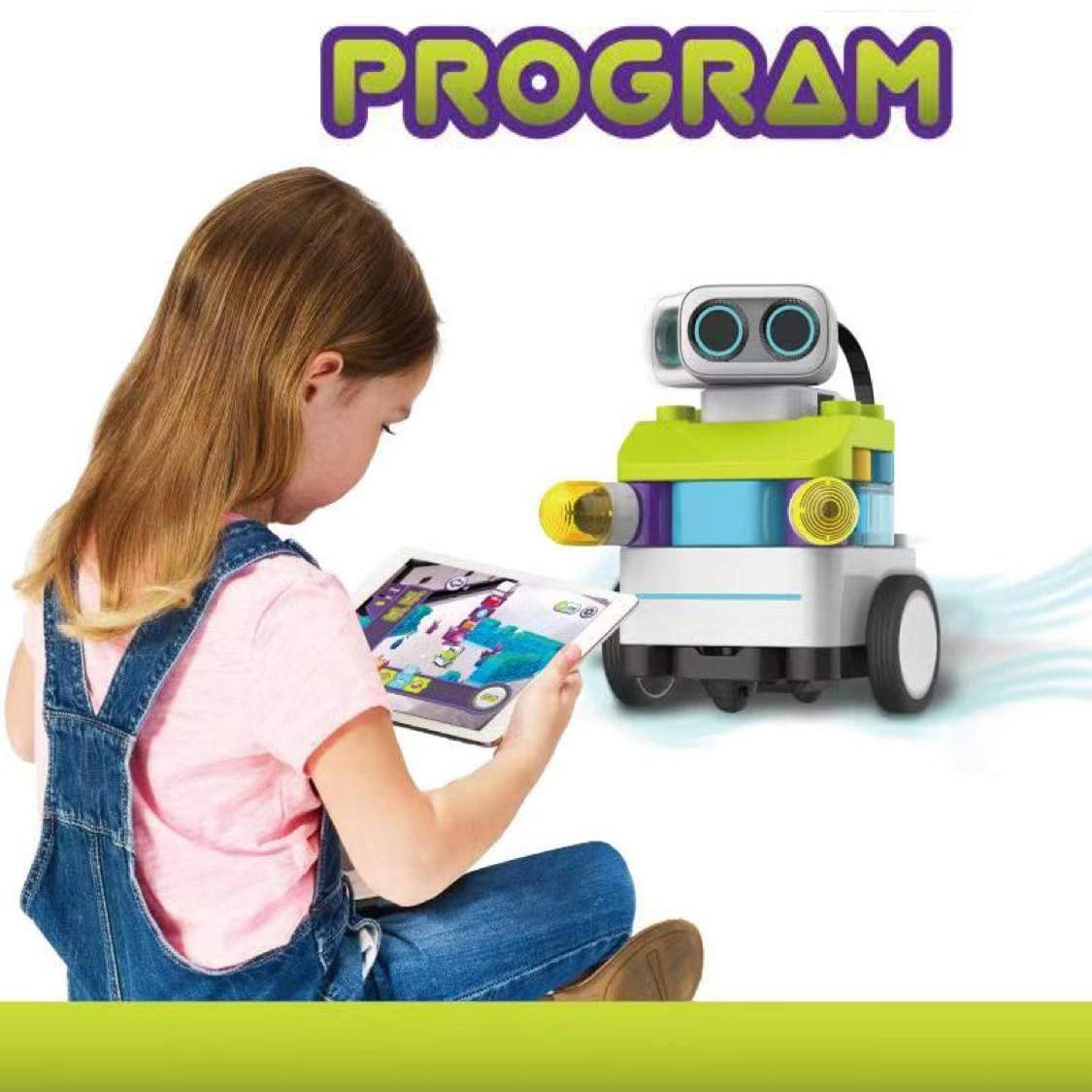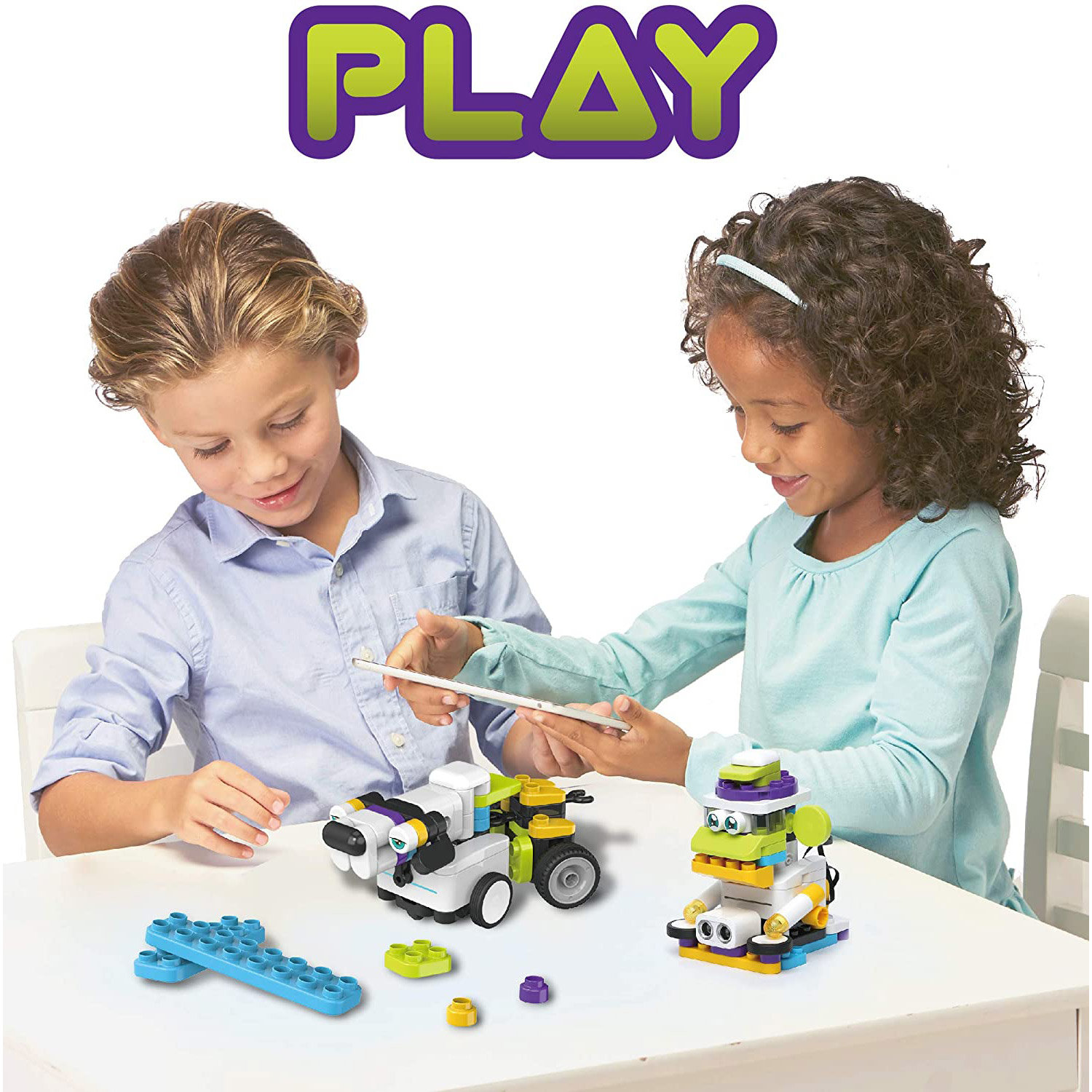 Technical Specifications:
Batteries: Lithium Ion
Height: 9.75 in./24.76 cm
Length: 14.25 in./36.29 cm
Width: 4 in./10.1 cm
Weight: 4 lb./1.81 kg
Wesentliche Details
| | |
| --- | --- |
| Part No | 83101 DUPE - 3 |
| UPC | UPC8580500080 |
| Mobile Fun ID | 85034 |
| Brand Name | Pai Technology |
Videos
Lieferung & Retouren
Warensendung - Versandkosten: 4.99 CHF
Zustellung ab Versand: in 4-8 Werktagen.
DHL Express: 27.99 CHF
Zustellung ab Versand: in 1-2 Tagen bei Bestellung vor 17 Uhr


HINWEIS: Sie können die Standardzustellung nur mit einem Einkaufskorb unter CHF 70 auswählen. Ist dies der Fall, müssen Sie eine nachverfolgbare Zustellungsmethode auswählen.
Wenn Ihr Warenkorb über CHF 100 liegt, müssen Sie aus Sicherheitsgründen DHL Express wählen.