Popsockets Black PopMount 2 Car Air Vent Mount
Need a secure and readily available place to view your phone whilst on the road? Well, the Popsockets PopMount Car Air Vent Mount is perfect for you. Easy to attach to your phone, convenient for sat nav use & changing songs, drive safely with PopSockets!
Frequently bought together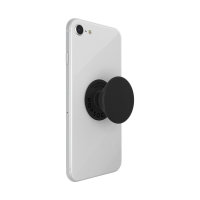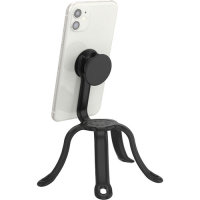 Key Features
Can be viewed from all angles
Can be mounted in most air vents
Rotates 90 degrees
Attaches without any mess
Needs pop socket to work
Beschreibung

Can be viewed from all angles
With PopSockets, be able to adjust your phone to both landscape and portrait when on the go for better viewing.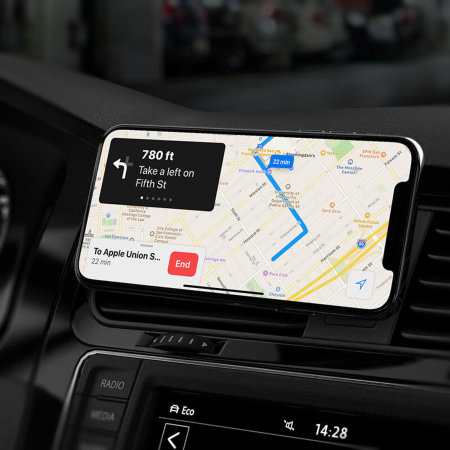 Can be mounted in most air vents
No matter what the size of your car vent is, that is no obstacle for the Popsockets PopMount 2 Car Vent Mount. This Car Vent Mount will fit snugly to practically any car air vent.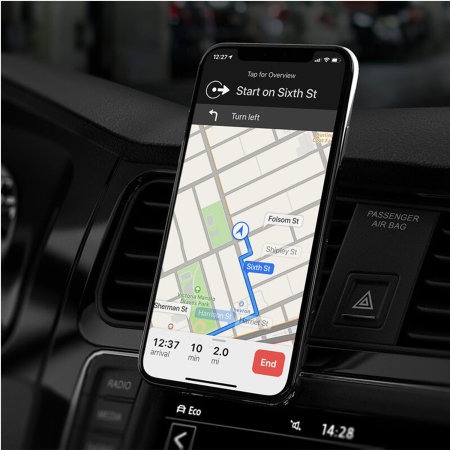 Rotates 90 degrees
If your phone ever feels or appears loose, worry no more as the PopMount 2 has rotatable pins that spin up to 90 degrees to create narrower gaps, and ensure you that there is no way of damage or slippage.
Attaches without any mess
The beautiful thing about this Popsockets Car Vent Mount is it attaches to the car vent without glue and removes without leaving any residue, leaving your Car Vent squeaky clean!
Needs pop socket to work
Thanks to the PopMount 2's adjustable design, this Car Vent Mount will fit pretty much all mobile devices adequately without hassle, although for this product to work, you will need to buy a pop socket separately to connect the two to your phone. This Car Vent Mount will attach to any pop socket by simply just attaching the vent to the bottom of your pop socket for hands-free viewing.
Was befindet sich in der Box?
1 x Popsockets Black PopMount 2 Car Air Vent Mount
Wesentliche Details
| | |
| --- | --- |
| Part No | 802693 |
| UPC | 8429781719750 |
| Mobile Fun ID | 93599 |
| Farbe | Schwarz |
| Brand Name | PopSockets |
Lieferung & Retouren
Warensendung - Versandkosten: 4.99 CHF
Zustellung ab Versand: in 4-8 Werktagen.
DHL Express: 27.99 CHF
Zustellung ab Versand: in 1-2 Tagen bei Bestellung vor 17 Uhr


HINWEIS: Sie können die Standardzustellung nur mit einem Einkaufskorb unter CHF 70 auswählen. Ist dies der Fall, müssen Sie eine nachverfolgbare Zustellungsmethode auswählen.
Wenn Ihr Warenkorb über CHF 100 liegt, müssen Sie aus Sicherheitsgründen DHL Express wählen.


Notiz:
Die voraussichtlichen Ankunftszeiten werden direkt den Angaben unserer Kuriere entnommen. Dies sind nur Schätzungen, MobileFun ist nicht verantwortlich, wenn dies variiert. Alle Produkte werden aus unserem Lager in Großbritannien versendet. Fehlende oder verspätete Artikel: Bitte beachten Sie, dass wir 20 Arbeitstage warten müssen, bevor wir verlorene Artikel zurückverfolgen, ersetzen oder erstatten können. Der Postdienst steht für Bestellungen mit hohem Wert nicht zur Verfügung, es wird die Expressversandmethode angewendet.