Sphero App-Controlled Robotic Ball & 55 Piece STEM learning Kit
The Sphero Mini 55 Piece Activity Kit has all you need to learn in a fun way! Drive & game with the Sphero Play App, code & learn with the Sphero Edu App. Create your own obstacle course & complete all the challenges & games! The possibilities are endless
Key Features
Perfect 55 piece activity kit for STEM learning
Learn to code with smart-app enabled robotic ball
Play in-app games and use Sphero Mini as a joystick
Construct your own obstacle course
Activity cards full of challenges and games
Beschreibung
Perfect 55 piece activity kit for STEM learning
Get your kids learning in the most fun, interactive way possible. This 55 piece kit allows your child to play, learn and even code in a way that it won't even feel like learning! With so many ways to play; whether that's controlling the ball to knock over the bowling pins or using the activity cards to pass a new challenge - you can have hours and days of educational fun.
Each Kit comes with a clear-shelled Sphero Mini, construction set, 15 STEM-inspired activity cards, bowling pins, and cones to build mazes, design obstacle courses, construct towers, play croquet, and more.
The Sphero Mini contains programmable LED lights that glow in tons of colours, a gyroscope, motor encoders, and accelerometer sensors.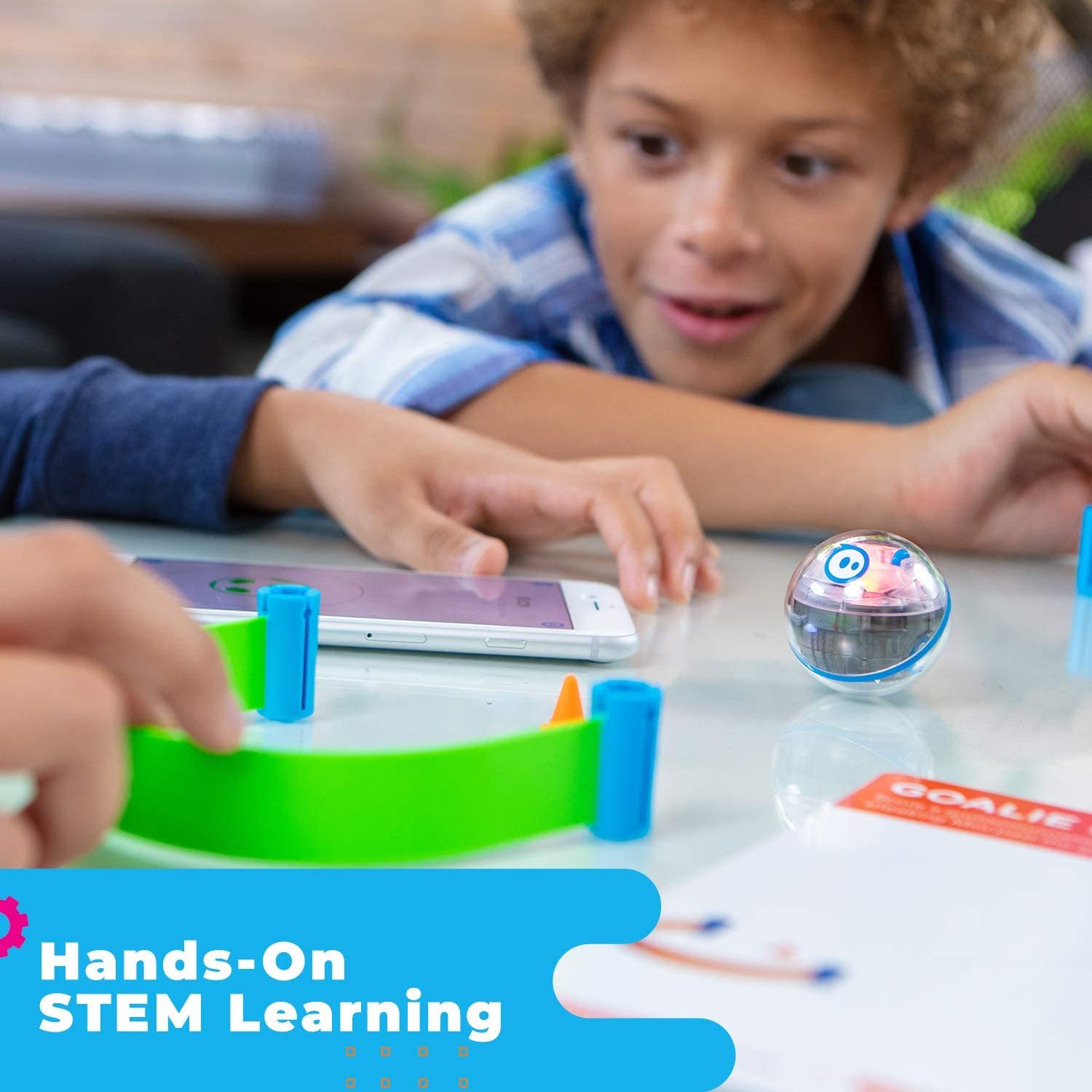 Learn to code with smart-app enabled robotic ball
Coding is a big part of the world now, and knowing just a little bit it extremely important. With this, you can get your kid interested in coding early. Simply download the Sphero Edu app and program your robot 3 different ways. As well as the app, you can use the blocks drive mode for basic drag and drop coding commands.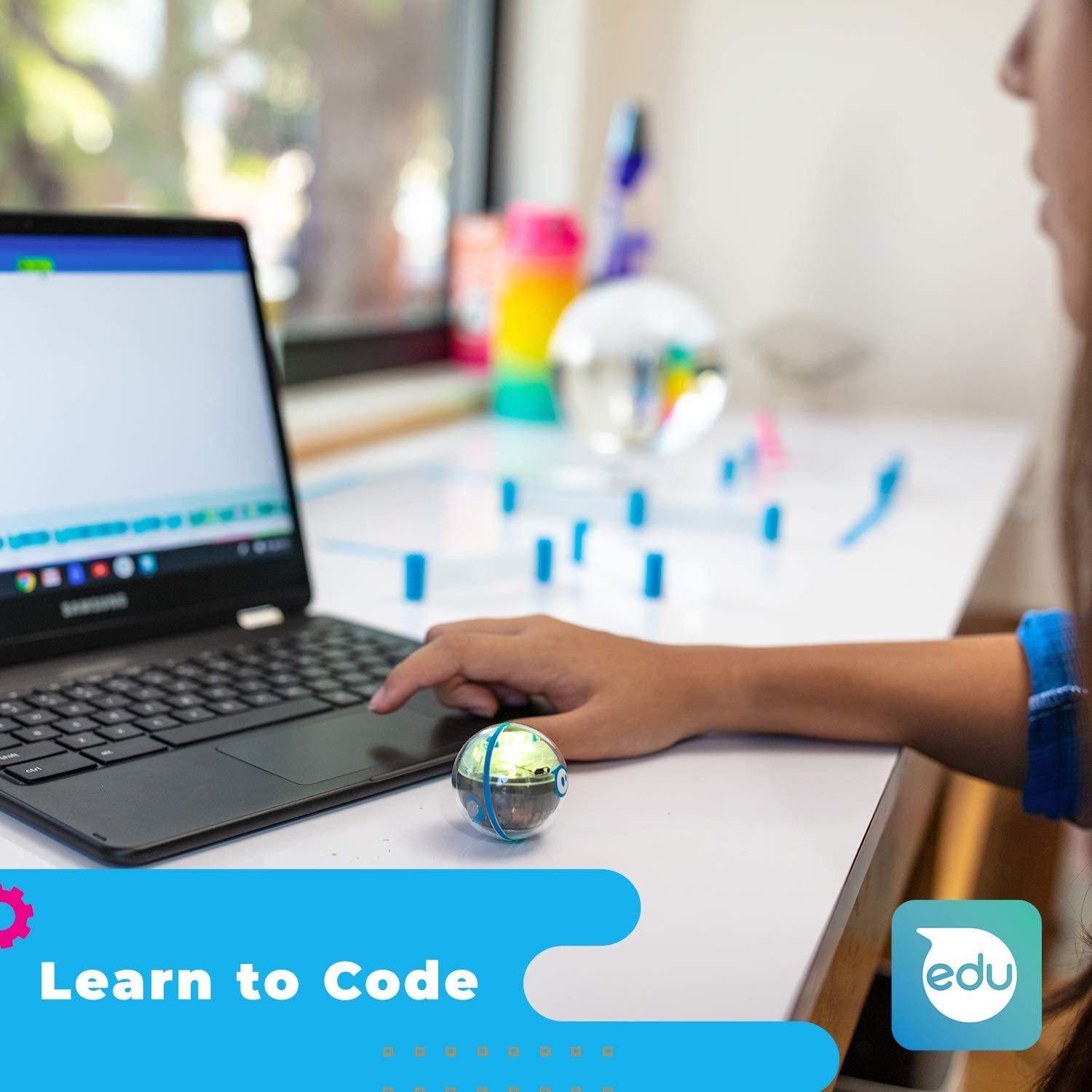 Play in-app games and use Sphero Mini as a joystick
Drive and game with the Sphero Play App. Control the ball around your obstacle course using the device. Simply tilt the device, pull bank and slingshot forward - whatever you want to control your Sphero Mini.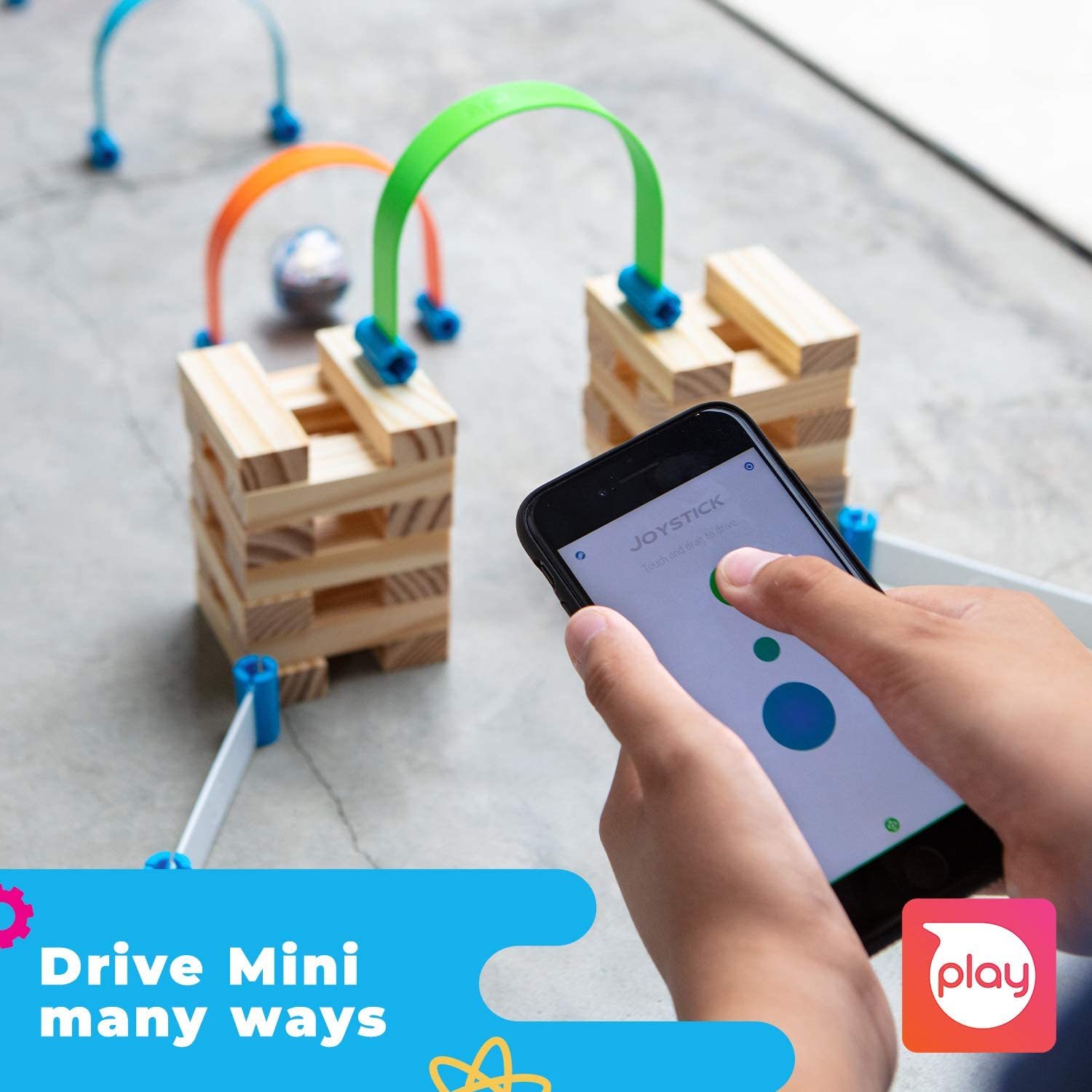 Construct your own obstacle course
Rails, arches and connector pieces open up unlimited opportunities for creativity and play! You can make the ball weave through 4 colourful arches, build a tower to knock down or even build a maze that you have to code the Mini Sphere to get through!

Activity cards full of challenges and games
Never get bored with this Sphero Mini Activity Kit as once you've learnt to code, you can then start to complete different and unique challenges! Create the obstacle course in a certain way, hit down all the pins and more with these unique challenges; push your kid more and get them to learn further with Sphero.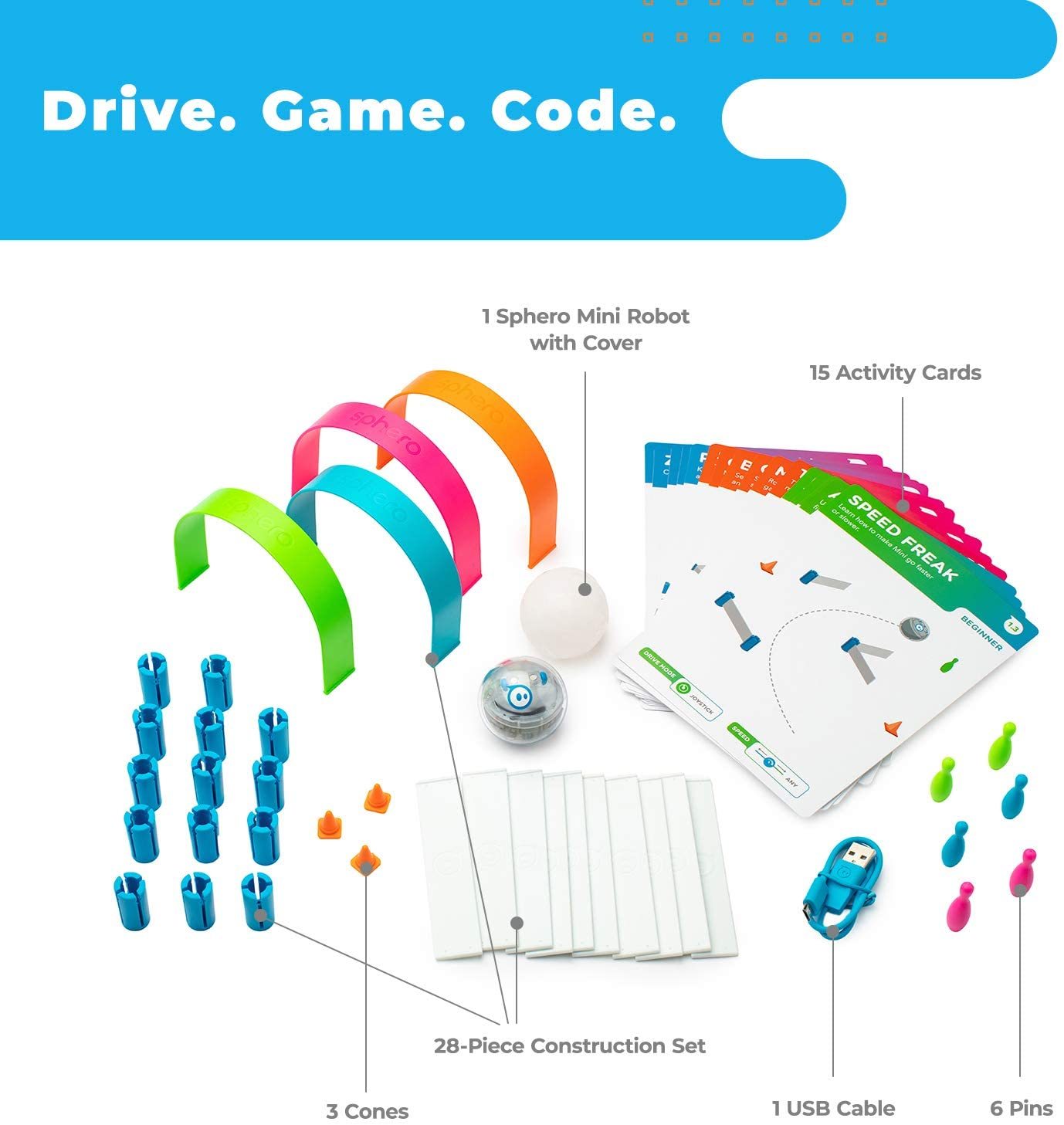 Wesentliche Details
| | |
| --- | --- |
| Part No | M001RW2 |
| UPC | UPC8179610243 |
| Mobile Fun ID | 85035 |
| Brand Name | Sphero |
Videos
Lieferung & Retouren
Warensendung - Versandkosten: 4.99 CHF
Zustellung ab Versand: in 4-8 Werktagen.
DHL Express: 31.99 CHF
Zustellung ab Versand: in 1-2 Tagen bei Bestellung vor 17 Uhr


HINWEIS: Sie können die Standardzustellung nur mit einem Einkaufskorb unter CHF 70 auswählen. Ist dies der Fall, müssen Sie eine nachverfolgbare Zustellungsmethode auswählen.
Wenn Ihr Warenkorb über CHF 100 liegt, müssen Sie aus Sicherheitsgründen DHL Express wählen.