Sugru 3 Pack Mouldable Cable Fixing Putty - Black
Nicht mehr lieferbar
-Nicht für den Verkauf verfügbar
Introducing Sugru, the world's first mouldable glue that turns into rubber. Thanks to its patented silicon technology, Sugru in black is electrically insulating, thus making it great for fixing cables and electrical equipment.
Key Features
One-of-a-kind formulation
Sticks to almost any surface
Supremely versatile
Easy to shape
Strong and durable
Soft but grippy
Removable
Heat & cold resistant
Durable and flexible
Waterproof and weatherproof
Shock-resistant
Electrically insulating
Beschreibung

Sugru is the world's first mouldable glue that turns into silicone rubber. With its '6-in-1' formula, it is perfect for any of your projects: it can fix, bond, cushion, replace, create and seal, and is great for anything from creating an indoor herb garden or repairing your dishwasher, to fixing a broken zipper or for cable management on your desk.
One-of-a-kind formulation
Stick it, shape it, and in 12-24 hours* Sugru turns into a strong and durable silicone rubber that stays stuck. It's that easy! Its unique formulation ensures that it will adhere strongly and securely across many surfaces and environments, from the freezer to a steamy shower and from the home to the great outdoors.
Sticks to almost any surface
There are almost no limits to what you can attach Sugru to - it can stick permanently to glass, metal, wood, ceramics and most plastics.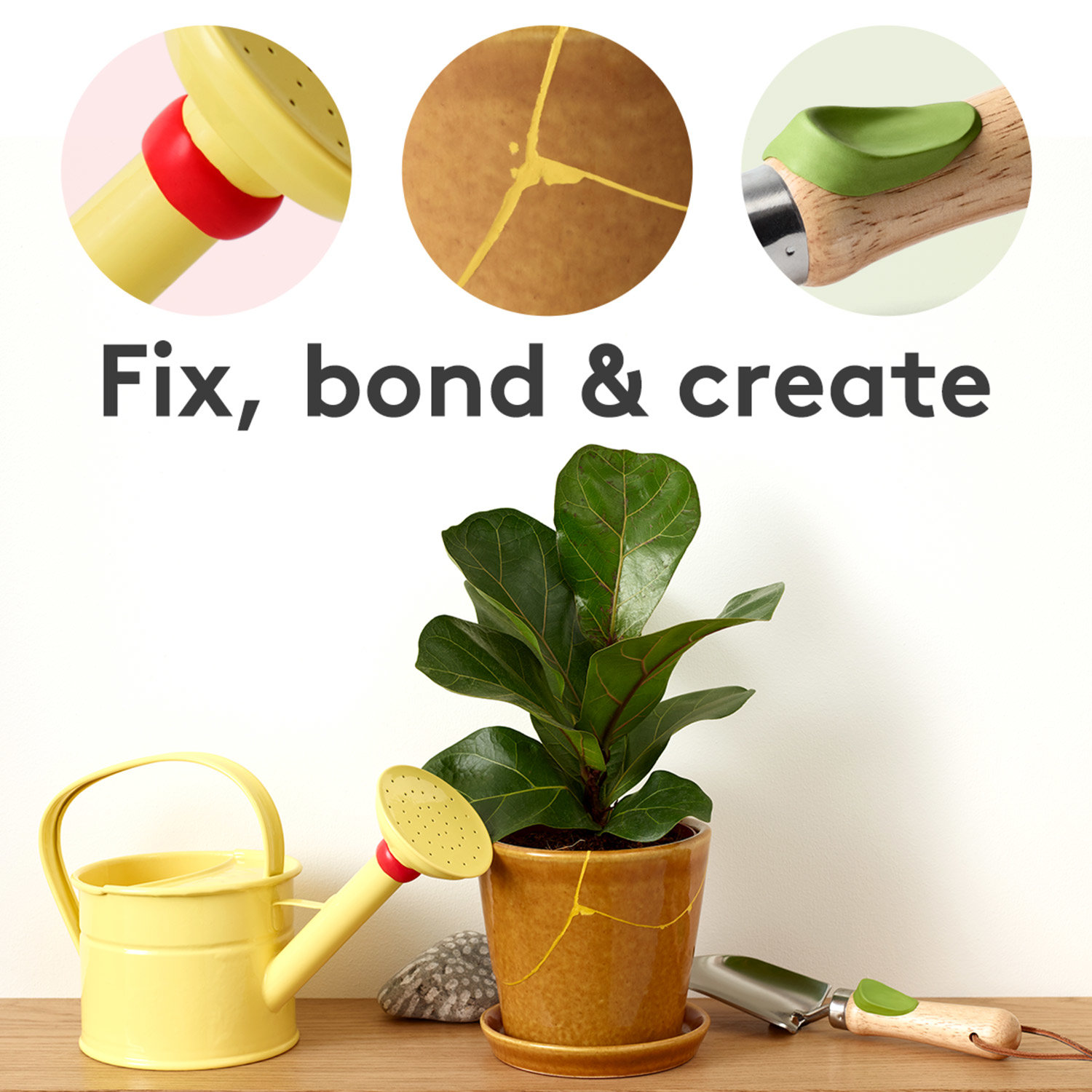 Supremely versatile
Sugru is suited to many different applications, so when it comes to your mobile there are plenty of uses. Sugru is ideal for adding additional grip to a phone or case and is ideal for fixing broken/damaged cables being both flexible and electrically insulating.
Easy to shape
Once opened, you have 30 minutes to mould your Sugru into any shape - use it to fix, seal, build or even stick things together. Once fully set (after 24 hours) Sugru turns into flexible, durable silicone rubber. In a rush? Leave your Sugru-based concoction in a warm place to speed the curing process.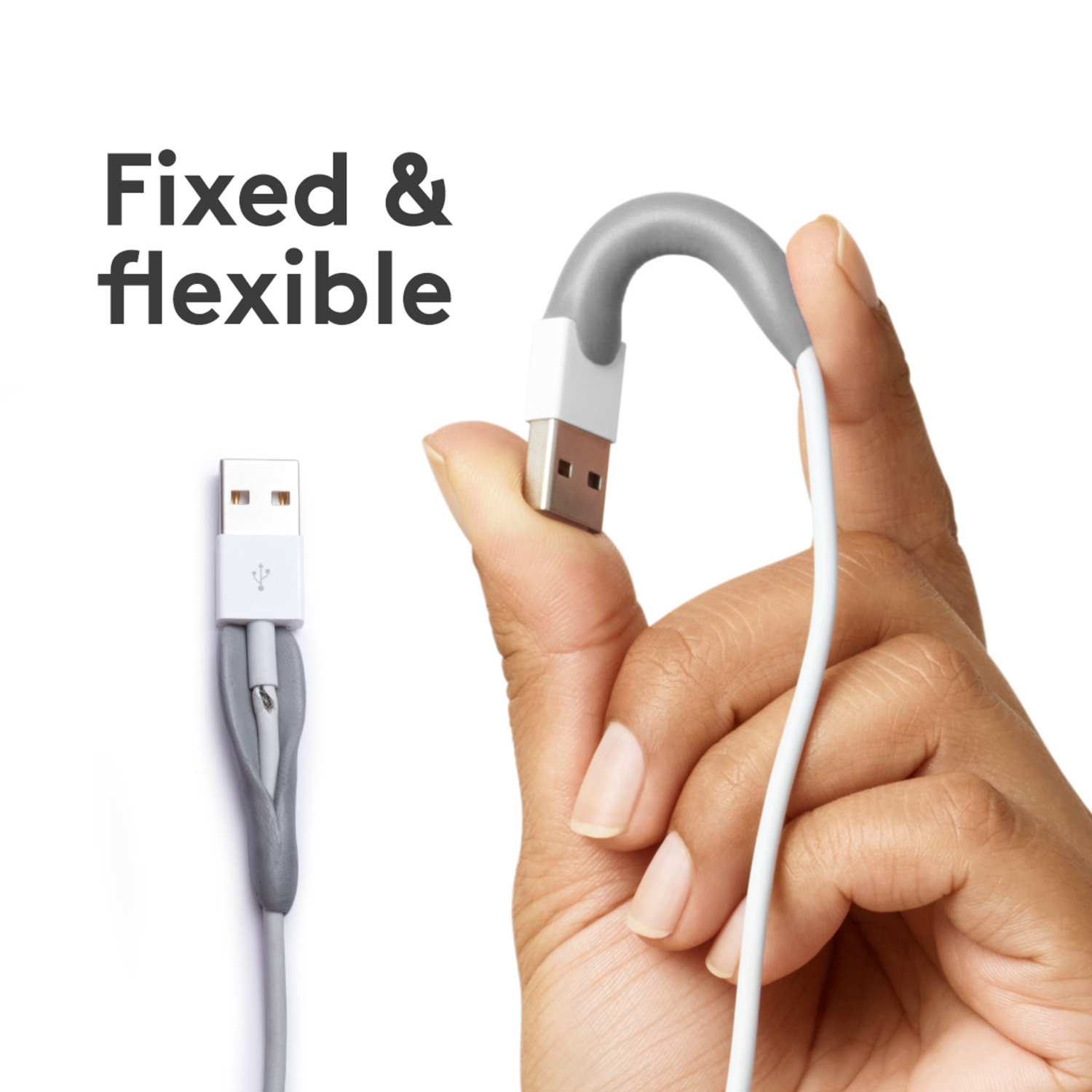 Strong and Durable
Once set, Sugru can stand up to anything you throw at it. It is weather-resistant - so it won't fade in the sun and even deals with seawater with ease. It is also temperature-resistant from -50°C (-58°F) to 180°C (356°F), within these boundaries it won't get harder, softer or melt.
Soft but Grippy
Due to its silicone properties, Sugru is soft to the touch but also offers a substantial grip. Great for a makeshift car holder or adding a little extra grip to your phone, cable or case.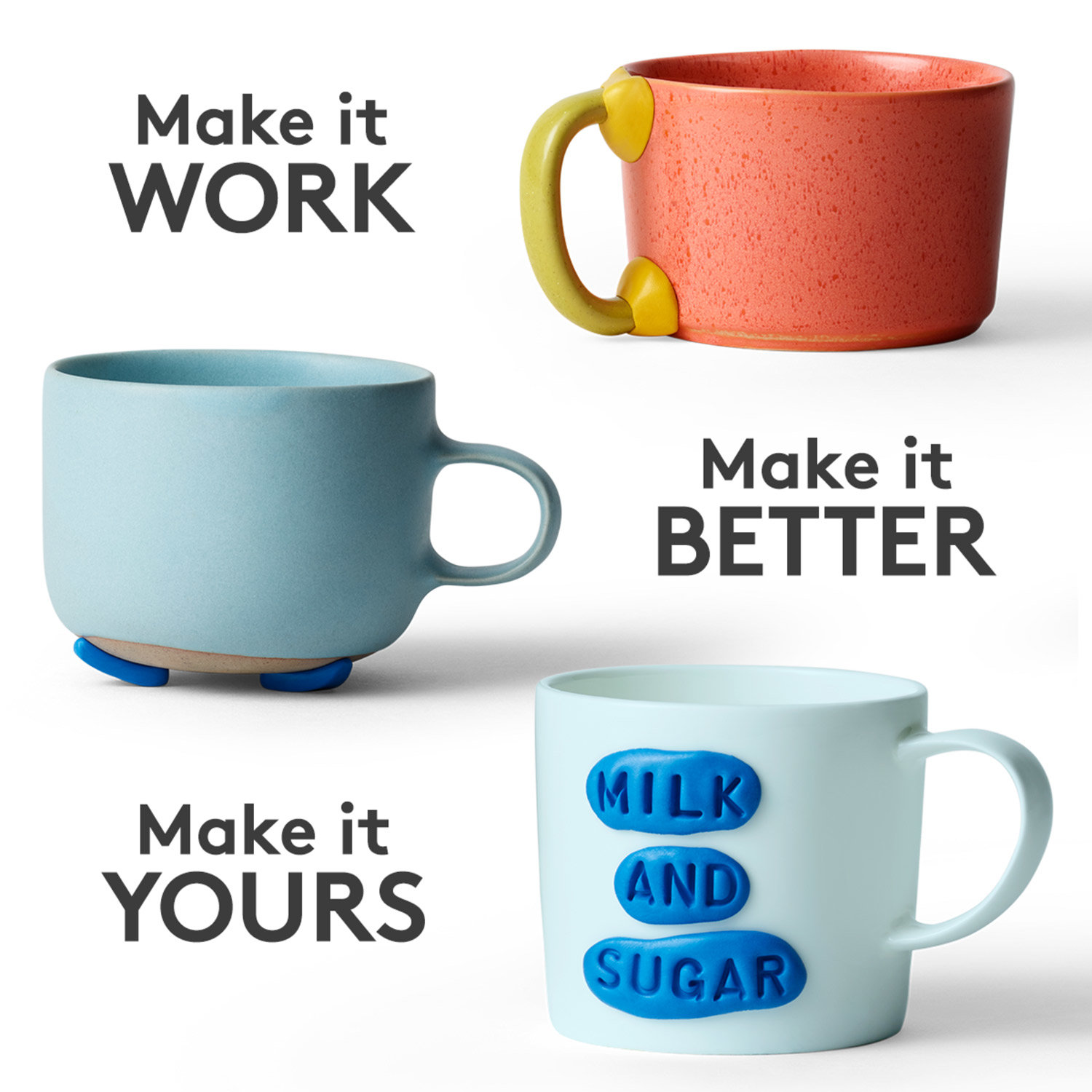 Removable
Sugru can be removed with ease by cutting it off with a sharp knife. Any residue can be taken off by hand or using tissue paper.
Heat & cold resistant
Stable at temperatures up to 180°C and down to -40°C.
Durable and flexible
Flexibility, combined with strong adhesion, ensures that your fixes don't become brittle or crack. The thickness of your fix will determine its ultimate flexibility – thinner layers deliver more flex.
Waterproof and weatherproof
As a silicone rubber, Sugru can be used for sealing applications indoors and out. Ensure surfaces are dry before use. Robust UV and rain/humidity resistance means it can withstand outdoor environments, with minimal fading after years in strong sunlight.
Shock-resistant
Excellent dampening properties provide vibration resistance and shock protection.
Electrically insulating
Like other silicones, it has good thermal and electrical insulation properties.
Suggested Use:
Cable use
Edges of the smartphone to create bumper protection
Smartphone car holder
Extra grip for comfort smartphone use
Electrical insulation
Hanging frames and other objects
Making handles of pans heatproof
AND MUCH MORE!
Was befindet sich in der Box?
3 single-use packs of Sugru
Wesentliche Details
| | |
| --- | --- |
| Part No | I000470 |
| Mobile Fun ID | 90494 |
| Farbe | Schwarz |
| Brand Name | Sugru |
Lieferung & Retouren
Warensendung - Versandkosten: 4.99 CHF
Zustellung ab Versand: in 4-8 Werktagen.
DHL Express: 31.99 CHF
Zustellung ab Versand: in 1-2 Tagen bei Bestellung vor 17 Uhr


HINWEIS: Sie können die Standardzustellung nur mit einem Einkaufskorb unter CHF 70 auswählen. Ist dies der Fall, müssen Sie eine nachverfolgbare Zustellungsmethode auswählen.
Wenn Ihr Warenkorb über CHF 100 liegt, müssen Sie aus Sicherheitsgründen DHL Express wählen.